I am Beating Breast Cancer!
Have you seen the GoFundMe page? Many people think I'm being hacked, but I haven't been.  It's all true. I have breast cancer.
The past three months have been VERY busy with getting the treatments my doctor and I have selected to deal with my breast cancer.
One of my main challenges has been finances, as our insurance company doesn't pay for the holistic methods we have chosen — and these methods are successfully eradicating  the breast cancer!
I still have at least three more months of treatments that we can't afford to pay for.
For me to beat cancer, I need to continue to get these treatments!  I'm very grateful to the anonymous ladies who have set up this GoFundMe page. 
And whether or not you can give $5, $50, or $500 I ask that you pray, share the GoFundMe page campaign, and donate what little you can!
Sharing this campaign could lead to someone else giving, and more people praying! 

A special thanks to Louie at AKA Catholic and St. Thomas Moore Academy for sharing the GoFundMe page!
Here's an update video I did last week:
2016 started with my mother being diagnosed with cancer: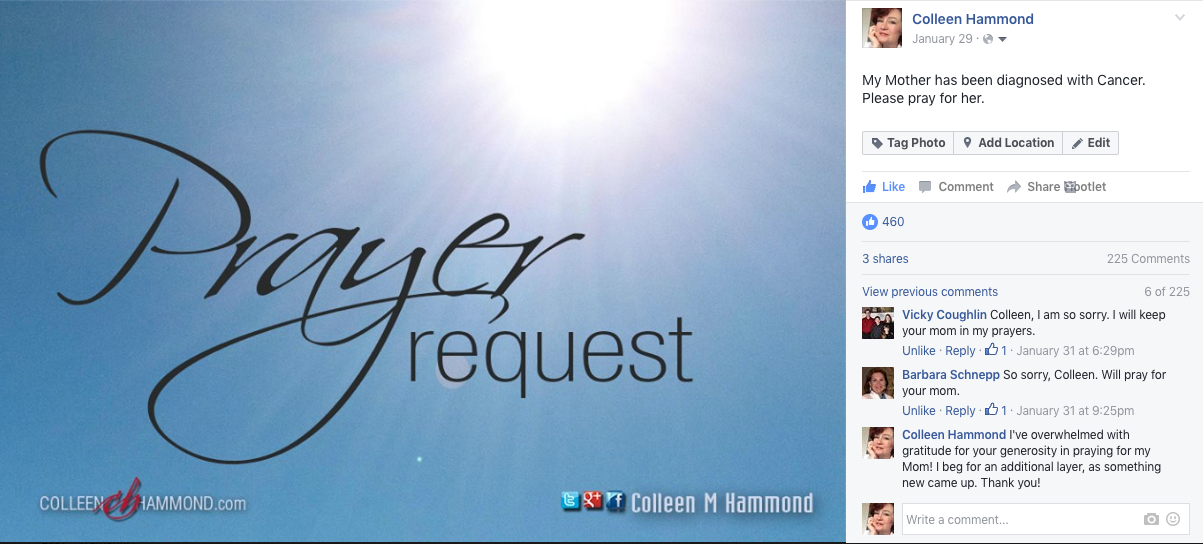 And then mom's subsequent surgery:
Followed by my breast cancer diagnosis (that I kept out of the public eye, but told the ladies in my private Facebook group):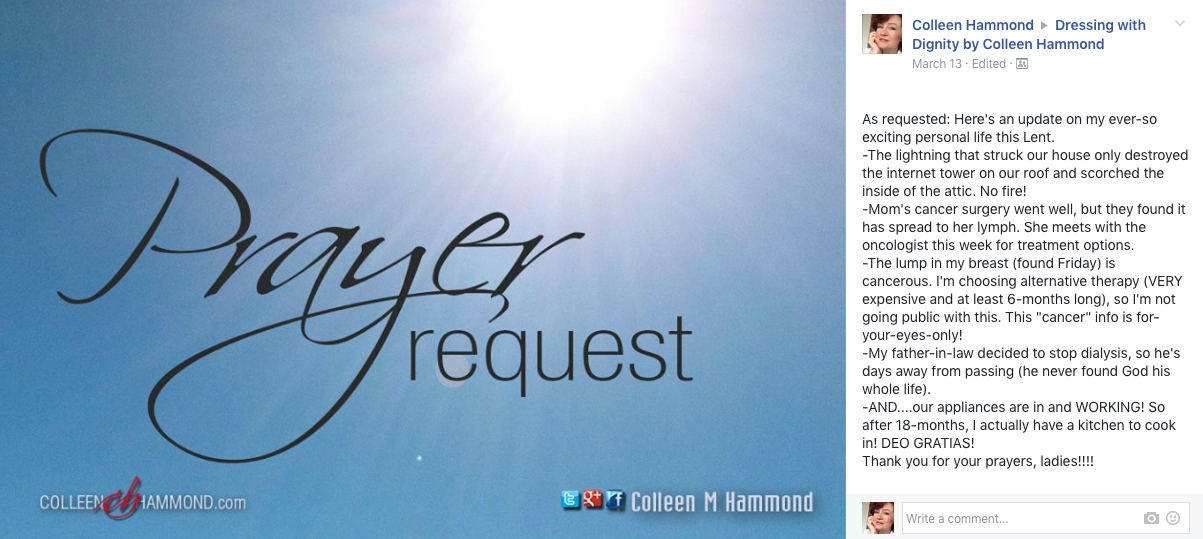 Then (maybe due to all the secret keeping?), I a heart attack (A-fib that went into Congestive Heart Failure):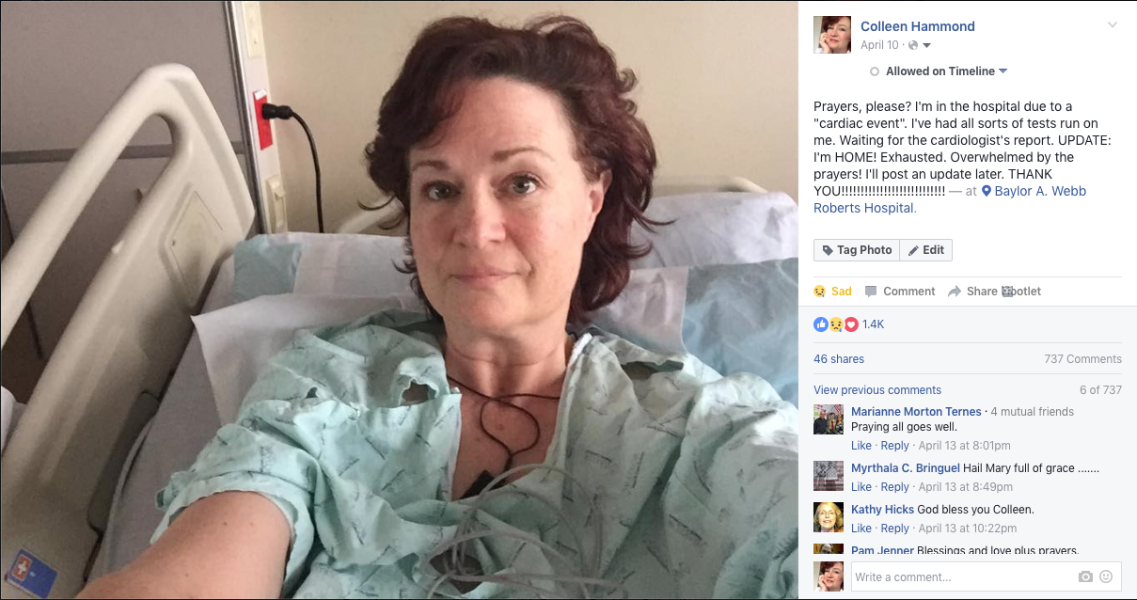 And last month, my father-in-law died suddenly: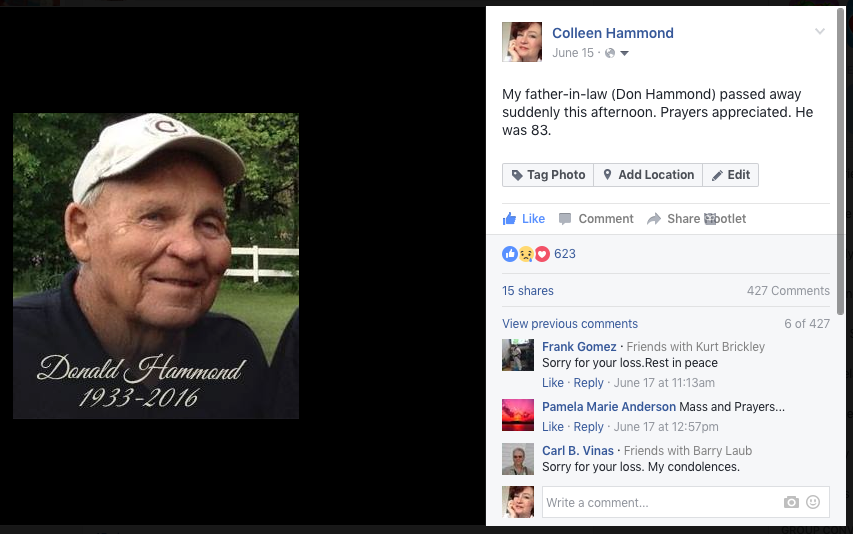 And to top it off, I got a staph infection in my eyes!!!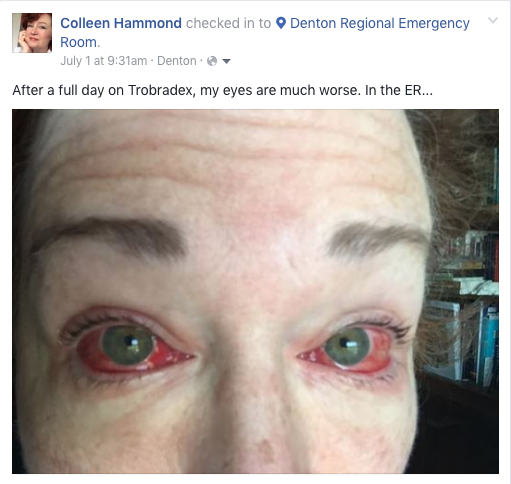 What prompted the ladies to start the GoFundMe page was this post in my private Facebook group in the prayer request thread: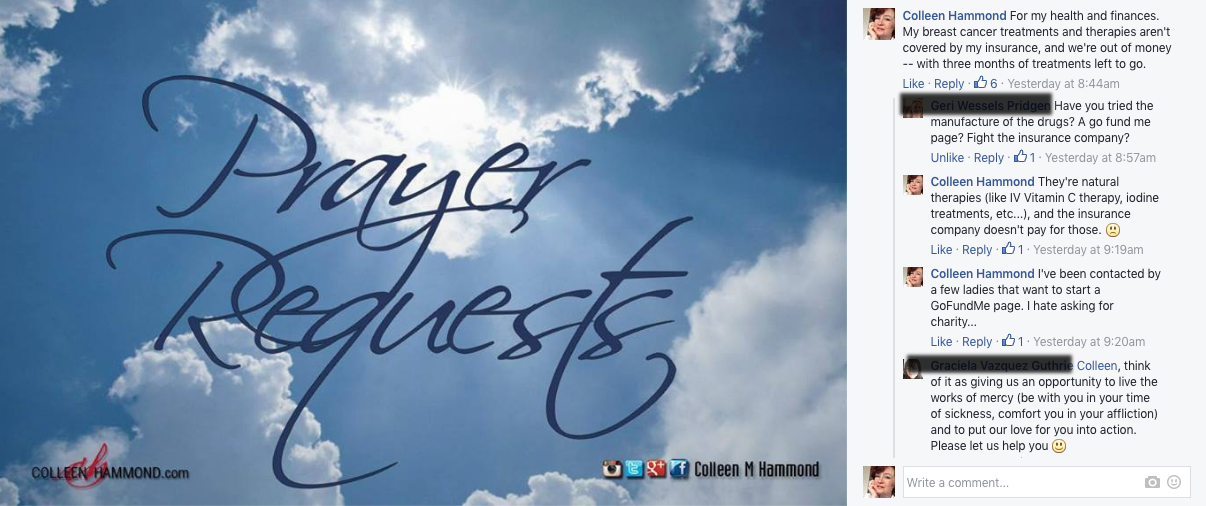 Please share. Please give. Please pray! It all helps!!!
We would be ETERNALLY grateful if you could give $1, $5, $10, or $20. Whatever tiny bit you can donate helps — some supplements only cost a few dollars!
I know that times are tough for most of us these days, and if you don't have money to donate, sharing this campaign could lead to someone else giving, and more people praying.
FYI, 100% of the funds raised (less the fees GoFundMe charges) will go directly to pay for my Cancer treatments.
Thank you all!!!!
Latest posts by Colleen Hammond (see all)